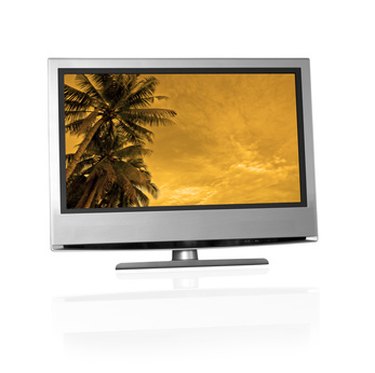 Vizio makes an array of flat-panel, high-definition televisions sold online and through retailers across the nation. As with any electronic device, things can go wrong. According to ConsumerAffairs.com, common complaints regarding the Vizio models include pictures freezing, sound disappearing and backlights breaking. How you go about having your Vizio television repaired depends on the problem and whether the unit is still under warranty.
Step 1
Read the owner's manual troubleshooting section. Start with the issue or problem and follow the step-by-step directions in the manual. This may be the fastest and cheapest way to repair your Vizio television.
Step 2
Contact Vizio customer service. If your television is still under warranty (one year from purchase unless you purchased the extended warranty) the customer service representative will give you instructions about having a technician come to your home or taking the unit into a service center. If the unit is out of warranty, you can contact Vizio or an authorized Vizio service center.
Step 3
Ask questions about the costs associated with diagnosing and repairing the problem. Some centers will charge a flat fee just to look at the television while the repair fees are calculated on parts and hourly labor fees.
Step 4
Schedule a repair person to come to your home to diagnose the problem.
Step 5
Evaluate if it is cheaper to repair the television or buy a new one. In many cases, it may be easier to replace the TV.
Tip
Contact Vizio Support and Sales at (877) 698-4946.