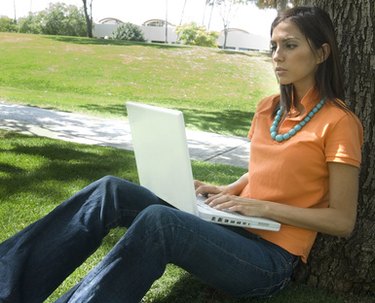 Many entrepreneurs started Internet businesses during the .com craze at the turn of the century. The domain .com is one of the seven original Internet Domain Name System subdivisions that also includes .edu. The United States Department of Commerce controls the .edu domain and restricts use to accredited, higher educational U.S. institutions like colleges and universities.
Step 1
Research the institution's accreditation. The .edu domain name is reserved for U.S., post-secondary establishments with full institutional accreditation. This means that the entire university or college must be accredited, not just a few programs. The U.S. Department of Education hosts online lists of nationally recognized accrediting agencies. The lists include regional, national and specialized institutional accrediting agencies.
Step 2
Search for an available .edu domain name. EDUCAUSE provides a search tool to check availability.
Step 3
Apply for an .edu domain. Accredited institutions apply for a Web address in the .edu domain by using EDUCAUSE.edu tools to request a new domain. EDUCAUSE asks that applicants submit a domain name and institution name and create a password to manage the domain. Applicants must also provide the name of an administrative contact, main technical support person and billing contact, and assign names to the primary and secondary domain name servers. The name servers must be public with IP addresses.
Step 4
Establish costs. Amendment 11 of the EDUCAUSE's cooperative agreement with the Department of Commerce authorizes them to charge an annual $40.00 administration fee to reimburse expenses for managing the .edu domain.