IPTV offers viewers on the Internet a chance to watch streaming, international television shows on their computers. IPTV streams avoid satellite or cable overhead by broadcasting through packet-based Internet protocols that can be interpreted by a variety of media players. Two of these players offer IPTV support on Macs. Media Central is an advanced multimedia suite that includes IPTV support for a fee. VLC offers a free alternative that streams IPTV play lists.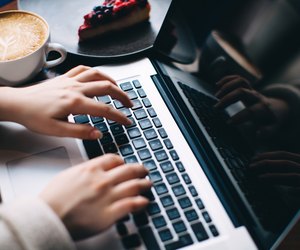 credit: max-kegfire/iStock/Getty Images
Media Central
Step
Download and install the Media Central application from equinux.com.
Step
After installation, accept the terms and either purchase a paid subscription or use the product demo.
Step
Choose an IPTV channel from the prelisted selections or save IPTV streams to the "/Users/username/My MediaCentral/My IPTV" directory.
VLC
Step
Download and install VLC media player from videolan.org.
Step
Open VLC. Click "File" and then "Open Network Stream."
Step
Select the "HTTP/FTP/MMS/RTSP" radio button. Then, enter the following URL into the text box -- http://avenard.org/iptv/playlist-tpg-vlc.m3u. Click "OK. Select the channel you want to watch from the list that is displayed.