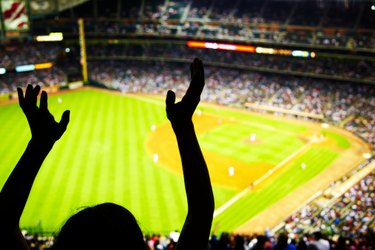 The sporting network ESPN airs hundreds of events each year ranging from college football to bowling. ESPN is not available over the air, so you need a cable or satellite subscription to view the content on your television. If you don't have one of those two options, it is possible to watch the sporting matches over a high-speed Internet connection, thanks to ESPN3.
Step 1
Open your Internet browser and navigate to ESPN3 (formally known as ESPN360).
Step 2
Click the "Register" tab in the upper right corner of the browser page. This brings up the registration options window. You do not need to pay for the subscription, but you do need to fill out your name, birthday, email address and a few other bits of information. Click "Submit" to send your data to ESPN and momentarily your account will go live.
Step 3
Click the "Live" tab in the middle of the page to view all the live sporting events currently airing on ESPN.
Step 4
Select an event you want to watch, and the live video feed will load on your screen. This is the same feed displayed on the cable and satellite ESPN station.