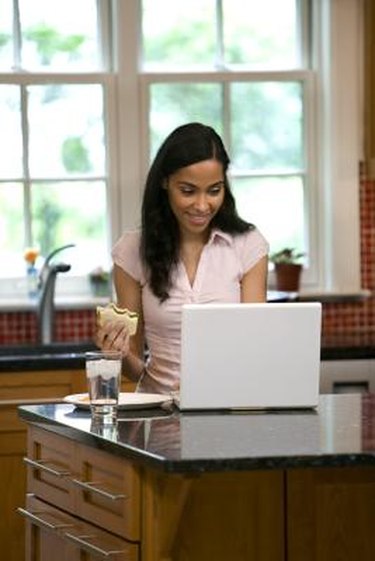 Adobe InDesign, a premier desktop publishing application, may seem daunting in your first few introduction days. But with some patience and time, you can master this streamlined program. In fact, one of the most common inquiries when learning InDesign involves document setup and screen mode. If you are annoyed with InDesign's purple outline, also known as the magenta margin, you can easily get rid of it. Play with settings, adjust preferences, and customize your default settings -- the creators of InDesign welcome individual workspace, and the program is fully adjustable to fit your professional, or even amateur, desires.
Step 2
Open an existing document or create a new document from the Get Started menu that automatically appears after InDesign launches.
Step 3
Go to "View" in the menu bar, highlight "Grids & Guides," then select "Hide Guides" to hide the margin without changing the screen mode.
Step 4
Go to "InDesign" in the menu bar, highlight "Preferences," then select "Guides & Pasteboard." From here, change the margin color from "Magenta" to "White" to permanently hide the margin. Click "OK" when finished customizing.