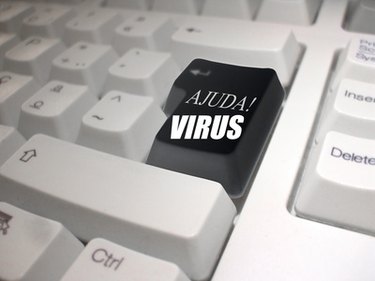 The iExplore.exe file is a legitimate file that enables Internet Explorer to run, but that file can be hijacked and duplicated by a virus. This leads to slower processing speeds, error messages, and advertisement pop-ups when surfing the web. You can remove iExplore by running a virus scan with updated antivirus software, or you can remove it manually.
Step 1
Hit the "Ctrl," "Shift," and "Esc" buttons simultaneously to pull up the Task Manager. Go to the "Processes" tab and identify iExplore, highlight it, and select the "End Process" button. If the iExplore program starts up again without your permission, that means it has been hijacked by a virus and you will have to go to step 2 to try to remove it.
Step 2
Go to the "Start" menu, then select "Run."
Step 3
Type the command "MSCONFIG" in the field. Click "OK," and then uncheck "Load Startup Items." Click "OK" again. This should stop the iExplore virus from starting.
Step 5
Go to the "Start" menu again, then select "Search." In the "What do you want to search for?" menu, click "All files and folders." Enter in the words "iExplore." The legitimate iExplore program will be found inside the C:/Programs Files/Internet Explorer/ folder, but any other iExplore file found outside of this folder could be the virus and can be deleted by right-clicking on it.