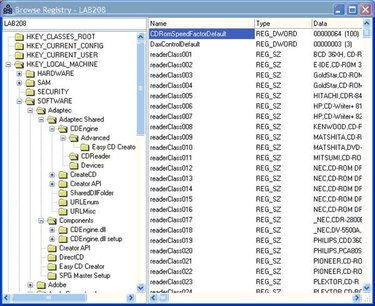 DLL files are very useful in all versions of Microsoft Windows. However, they can sometimes be quite a pain. If DLL files become corrupt or get deleted, one must find a new copy of the DLL and re-install it. This, unlike installing other programs/software, requires registering it within the registry, which may seem like a daunting task.
Step 1
Find out the full name of the DLL file that you require (for example, esck_001.dll). Write this down in a notepad document or on a piece of paper.
Step 2
Use Google, or some other search engine, to locate the DLL. You can usually find these types of files on DLL collection websites (see Resources).
Step 3
Follow the on-screen steps to download the file to your computer. Save it in an easily accessible location such as your desktop, or your "My Documents" folder. Make sure not to rename the DLL file when downloading.
Step 4
These files usually come within a .zip document. Right-click on the .zip, and select the option "extract here." This will place the .dll file just outside of the .zip file, so that you can access it.
Step 5
Right-click on the .dll file, and select "cut."
Step 6
Navigate to your root drive (usually C:), and then to "Windows" and "system32." Anywhere in this folder, right click on the screen, and select "paste." This will copy the DLL into the registry folder for Windows.
Step 7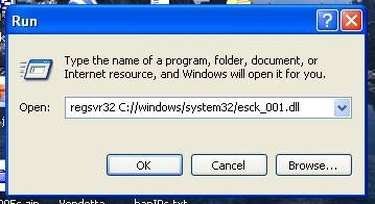 Go to your start menu, and open the "Run" program. In the text area, type "regsvr32" then the path and name of the DLL file you just copied (for example, type "regsvr32 C://windows/system32/esck_001.dll"). This will open the registry registrar program for Windows, and it will automatically register the DLL that you just copied into the system folder.