GPS units that are compatible with an SD card open a giant world of mapping opportunities. You can purchase and load just about any map available on the card. A number of excellent free mapping programs are also available, and they expand the range and purpose of your GPS unit. The brand of the GPS is not typically a factor as long as the SD card is formatted and the maps are loaded in a standard format. You can easily download GPS maps to SD cards and use them almost instantly.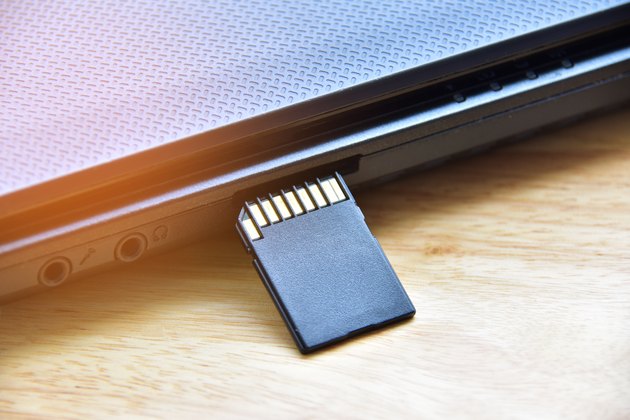 Finding Maps to Download
There is no shortage of maps available for download. Most require that you purchase the map, and after making the purchase, you download it to your SD card for use on a computer or in a GPS unit. A GPS unit is the most common purpose for installing maps on SD cards. Garmin has a program called OpenStreetMap that has free, updated street maps for the world. You can load maps for specific countries or regions within a country. The program loads the map in your desired format as well. Check your GPS unit format before choosing the map you want to load. Basecamp, RoadTrip and MapSource are all available along with maps compatible with Windows, Mac and Linux operating systems. This means you can load the map from Garmin's OpenStreetMap program for a TomTom maps SD card.
Connecting Your Card
There are two basic methods to download GPS maps to SD cards. You insert the card into the GPS and use a cable to connect the GPS to your computer. A micro USB is common, and most GPS units come fitted with a cord to bridge the computer-to-GPS connection. The second method is to insert the card directly into your computer's SD card port to download on the card. If you use a Micro SD card, an SD adapter is an easy solution that will work with your computer's SD port. After loading the maps to the card, you insert it into the GPS SD slot, and the maps will display on the GPS.
Loading the Maps
After connecting the SD to the computer, open the mapping program with the map you want to save. Saving to your SD card is the same as saving any other file type. Navigate to the File settings in your mapping program and click "Save As" to open the Save window. Select the SD card as the "Save To" option to load the map on the card. After the file is saved, you are ready to use the maps.