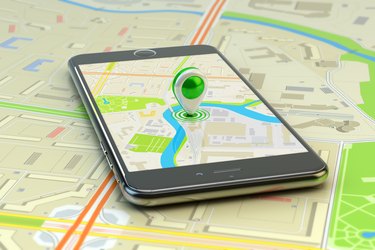 Garmin GPS devices rely on software and map information to deliver accurate guidance and positioning information to users. To ensure that your Garmin has the most up-to-date software upgrades and maps, use the Garmin WebUpdater utility. The WebUpdater application automatically searches for upgrades and additional maps for your device, downloads the necessary files and installs them directly to your unit for free.
Step 1
Open an Internet browser and visit the WebUpdater download page (See "Resources" below.) Click the "Download" button to download the application to your computer.
Step 2
Insert one end of the USB cable into a port on your computer and plug the other end into your GPS device.
Step 3
Click the "Start" menu and select "All Programs." Open the "Garmin" folder and click the "WebUpdater" entry.
Step 4
Select your GPS device in the WebUpdater interface that opens and the utility will search for upgrades to your Garmin device. Confirm that you want to upgrade your software and the utility will upgrade the Garmin GPS. Wait for the progress bar to complete before disconnecting your Garmin device.