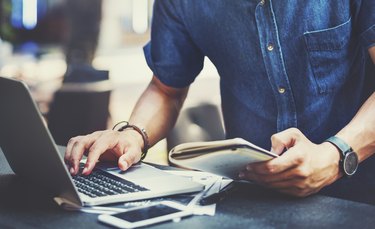 Installing add-ons expands Internet Explorer's functionality by adding new features and tools. There are two ways to install add-ons: through prompts on sites requiring specific add-ons and through the official Microsoft add-on site, Internet Explorer Gallery. Add-on management, however, only begins at installation. To properly manage your add-ons, also learn how to they are disabled and removed.
Installing Add-Ons
When you visit a website that requires a specific add-on that you lack, IE pops up with a prompt asking if you want to install the add-on. If you trust the add-on, click Add.
To install add-ons from the Internet Explorer Gallery, go to the IE Gallery website and click Add-Ons, then click the desired add-on from the list. Click Add to Internet Explorer to bring up the installation prompt and click Add.
Disabling and Removing Add-Ons
Some add-ons are more annoying than useful, especially if they were accidentally installed while installing a different program to your computer. Rid your IE experience of these add-ons by disabling or removing them in the Manage Add-Ons menu.
To disable an add-on, click the gear-shaped Tools button in the top-right corner of the browser, followed by Manage add-ons. Click the Show drop-down menu and select All add-ons. Select the desired add-on from the list and click Disable, followed by Close. This add-on will remain disabled until you enable it again.
To remove an add-on, select Remove instead of Disable. Some add-ons are pre-installed and can't be removed, so this option may not always appear.
The Manage Add-ons dialogue also includes a link to the IE Gallery when you click Find more toolbars and extensions.
Using Add-Ons in Enhanced Protected Mode
Enhanced Protected Mode is a security-enhanced mode for Internet Explorer. When enabled, only EPM compatible add-ons work; incompatible add-ons are blocked. In these cases, look for an EPM-compatible alternative.
To activate or disable EPM, click the gear-shaped Tools icon, followed by Internet Options. Go to the Advanced tab and select Enable Enhanced Protected Mode or deselect to disable. Click OK when finished and restart your computer to activate the changes.
Understanding Add-On Risks
While add-ons provide useful functions, like additional search tools and site or content-specific features, there are some risks involved in their use. Some add-ons require access to your browser's data or keep track of your online activities to function. Others may be extremely demanding on resources, which can limit your computer's performance.