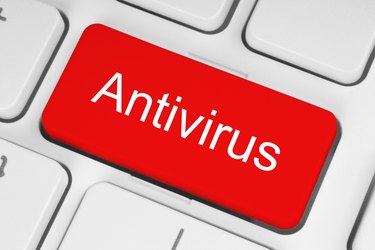 Troubleshooting, running high-end graphics and audio applications and squeezing the maximum performance out of your computer may require disabling your anti-virus program. Sophos Antivirus provides a way to disable the program temporarily or permanently. In most cases, you should only permanently disable your anti-virus protection if you plan to install a different product to protect your computer. When possible, disconnect from the Internet while you disable your protection to keep your computer safe from online threats. Before disabling the software, you must first disable the tamper protection.
Disable Tamper Protection
Open Sophos Endpoint Security and Control by right-clicking on the Sophos shield and selecting "Open Endpoint Security and Control." Select "Tamper Protection" on the Home page and choose "Configure Tamper Protection." Uncheck the "Enable Tamper Protection" option and click "OK."
Disable Sophos LSP
Launch Sophos Endpoint Security and Control, choose the option to "Configure Anti-Virus and HIPS" and select "Web Protection." Change the option to "Block Access to Malicious Websites" and "Download Scanning" to "Off." Click "OK" to confirm your changes and then select the "Configure" tab. Uncheck "Web Control" and reboot your computer.