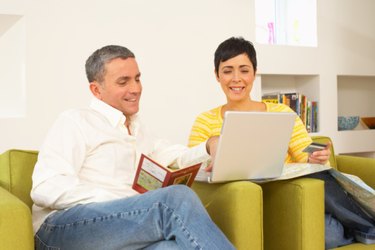 While browsing the Internet, some websites display pop-up advertisements to viewers. These pop-ups are often unwanted and only get in the way of your browsing experience. Most Internet browsers now include an integrated pop-up blocker, so you don't have to see these ads. No pop-up blocker is perfect, though, and some pop-ups still show on your computer. If you have the McAfee Internet Security program, it contains a pop-up blocker. Turn it on for additional protection against ads and pop-ups.
Step 1
Launch McAfee Internet Security, and then click "Options" at the top of the screen.
Step 2
Click on "Block Ads." In the window that appears, click "Block ads on this computer" and "Block Pop-Ups on this computer."
Step 3
Click on "Apply" and "OK." Pop-ups and ads are now disabled when you browse the Internet.