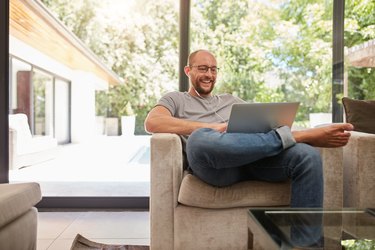 Bing is an online search engine from Microsoft, previously named MSN and Windows Live Search. If you've been browsing around the Web, you may have noticed a number of in-browser pop-ups advertising the Bing search engine. These pop-ups lay dormant on a Web page, hidden within particular keywords indicated via a green underline. When your mouse rolls over the keywords, the pop-up appears. This can be highly distracting if you are trying to read an article or get some work done. Luckily, you can easily opt-out of the advertisements which are provided by Vibrant Media, not Microsoft.
Step 1
Open your default Web browser. Navigate to the Vibrant Media In-text Advertising Opt-Out page. See Resources for a direct link.
Step 2
Select the "Disable" tab.
Step 3
Click "Click here to disable," beneath "Disable Vibrant Ads." After disabling, you should no longer see the Vibrant pop-up advertisements, Bing-related or otherwise. These pop-ups are disabled via placing a cookie on your computer. If you ever clear out your browser's cookies, you may have to opt-out again to remove the ads once more.