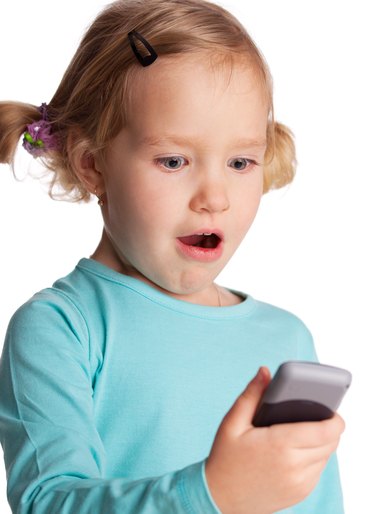 T-Mobile's Web Guard blocks potentially offensive or undesirable content from appearing in the browser, chat and text messaging features. That includes content related to adult-oriented themes, alcohol, drugs, gambling, hate, violence, weapons and ammunition. The Web Guard feature is primarily designed for parents wishing to control the content to which children are exposed. As such, it is enabled by default on some adult prepaid plans, because these accounts don't require age verification when created.
Step 1
Log in to the primary My T-Mobile online account. Secondary accounts do not have the authority to disable Web Guard.
Step 2
Click "Your Profile" and then "Edit" in the Phone Controls section which lists the current Web Guard settings.
Step 3
Click the "Web Guard Off" circle.
Step 4
Click "Save Changes" and select "Yes" in the confirmation dialog.
Step 5
Submit the verification details, which include your name, address, birthday and the last four digits of your Social Security number. This information is required to confirm your age before Web Guard is disabled.
Tip
Alternatively, select a less restrictive option, such as "Teen" or "Young Adult," if you want to keep Web Guard on with less blocking. These options do not require age verification, so if you're against providing such, you can at least lessen the restriction.
To disable Web Guard on prepaid accounts, you might need to visit a retail outlet and present your photo ID. Some reports suggest you also need to provide a copy of your Social Security card.
Warning
Web Guard does not work on all phones and locations. It also does not restrict user-generated content and can't filter applications that directly communicate with a server, such as Opera Mini Browser.