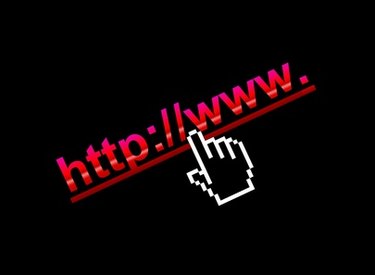 Craigslist has become the world's local classified ads board with more the 700 local sites, sites in 70 countries and support for multiple languages. The site allows users to post ads for almost any product, service, want or need. Users can put text and up to four pictures in the posting. Pictures can disappear from Craigslist if you are using HTML to link to a picture or if you edit the posting and remove the picture. The site with the picture could change and the link could become invalid. Restoring pictures is a simple process.
Step 1
Navigate to the Web page to which the picture is linked. Right-click on the picture and choose "Save Image As … " or "Save Picture As … " and save the picture to your computer. Skip this step if the picture to be restored is not a linked picture but is a picture already saved on the computer.
Step 2
Navigate to craigslist.com and click on the "my account" link. Log in to your Craigslist account.
Step 3
Scroll through the list of ads posted under the account, clicking "manage" at the beginning of the posting that needed to have the pictures restored. The post will load. If you were not logged in when the post was created, click the link provided by Craigslist on the email sent when originally creating the posting.
Step 4
Click "Edit this Posting" on the posting's page.
Step 5
Scroll to the bottom of the edit posting page and click the "Add/Edit Images" button.
Step 6
Click the "Browsed" button under a red "X" and navigate to the folder on your computer where the picture is saved. Highlight the picture and click "Open." Repeat this step for additional pictures.
Step 7
Click "Make Changes" to upload the picture or pictures and save the posting.
Step 8
Click the link next to "Go see your ad at" to view the updated posting. You may need to hold down the "Ctrl" key while pressing the "F5" key to refresh the page to properly view the uploaded picture.