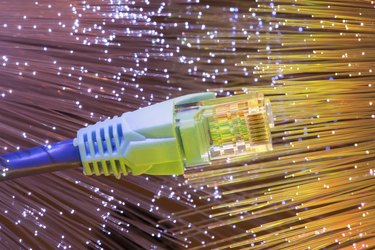 Keeping your computer's operating system up to date helps to patch security flaws and improve overall performance. If you're wary of installing every patch and upgrade Microsoft throws at you, take full control of the update process by installing each update manually.
Update Windows Operating System
To update your Windows 8.1 operating system manually, point your mouse to the lower-right corner of your screen, select "Settings" and then click "Change PC Settings." Select "Update and Recovery" and then select "Windows Update." Click "Check now" and then click "View details." Select the update or updates you want to install and click "Install." Restart your PC after the update process concludes.
Storage Space and Bandwidth
The amount of storage space required for the update varies slightly depending on which version of Windows 8.1 you're updating. The 64-bit version requires 2GB of storage space while the 32-bit version requires 0.8GB. The Windows RT version requires 1.1GB.
Because of the size of the updates, make sure you're connected to a Wi-Fi network or a cellular network with unlimited data transfer to prevent using up your monthly data transfer quota.