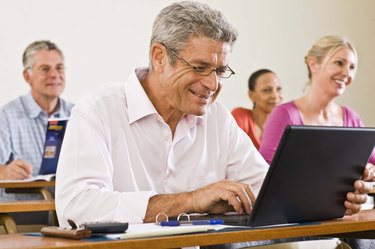 Learning basic, and then advanced, computer skills allows you to take advantage of your system and the Internet to find a wealth of information and perform a wide range of tasks. Knowing how to use your computer and operating system is crucial, especially since many jobs and professional careers require computers. A few basic skills that beginners should learn include opening applications and programs, navigating the Internet and sharing files with other network computers.
Step 1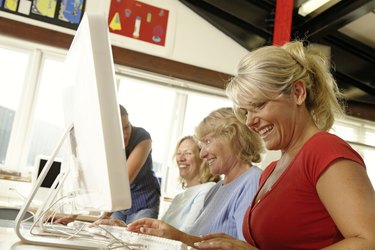 Enroll in a basic computer course at a local community college or technology center. Bring a spiral-bound notebook to the class. Take detailed notes during the course so that you'll have a reference when performing basic tasks, such as locating electronic files and folders. Store these notes next to your main computer at home or work, and review them as needed.
Step 2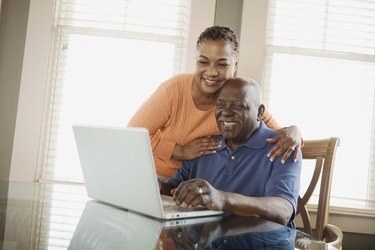 Turn on your computer and explore the system. Ask a computer-savvy friend or family member to sit with and guide you through this learning experience. Check out your computer keyboard for buttons that may help control your system features, such as volume and screen brightness. With your mouse, click the "Start" menu in the lower left-hand corner of your computer screen if using Windows XP, Vista or 7. Move your mouse, and click on programs and other sub-menus to explore what's inside the "Start" menu.
Step 3
Locate the Internet browser. All computers running Microsoft Windows contain Internet Explorer as the default Internet browser, which is represented by an icon of a blue, lowercase "e." The browser allows you to use Internet resources and view Web pages. Double-click the Internet browser icon to open the program.
Look for the address bar --the long, horizontal bar near the top of the program that contains the website address. Website addresses, or URLs (uniform resource locators) begin with "http://" in most cases. Type URLs in your address bar that will take you to free computer learning material. Type in GCFLearnFree.org, CompTechDoc.org or TechTutorial.net in your Internet address bar. Press "Enter" on your keyboard to be taken to these sites to view computer tutorials and learn about operating systems and popular computer applications.
Step 4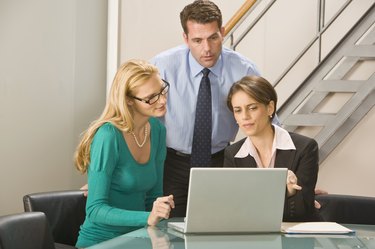 Go to the support website for your operating system. For Microsoft operating systems, type in windows.Microsoft.com in your Internet browser. Click on the appropriate operating system in the "Help and How-To" list in the top right-hand corner of the site. To find what version of the Microsoft operating system your computer is running, right-click on the "My Computer" folder in Windows XP, and click on "Properties" in the menu. In Windows Vista and 7, right-click on the "Computer" folder, then choose "Properties."
Type in apple.com/support/osfamily if using a Mac operating system; click on your particular operating system listed on the site. Click on topics such as setup and maintenance, Internet and networking and accessibility to read and learn about your operating system. To find the version of your Mac operating system, click the "Apple" icon in the top of your computer next to the "Finder" menu. Click on "About This Mac."
Step 5
Review your computer's electronic help manual. To open the manual, click on the "Start" button if using Windows XP, Vista or 7. Click on "Help and Support" in the right-hand column of the "Start" menu. Click on the "Learn about Windows Basics" or "Browse Help Topics" buttons to read about operating computer hardware, Windows desktop fundamentals and working with files. Type in a keyword in the search box, and press "Enter" on your keyboard to locate specific topics.