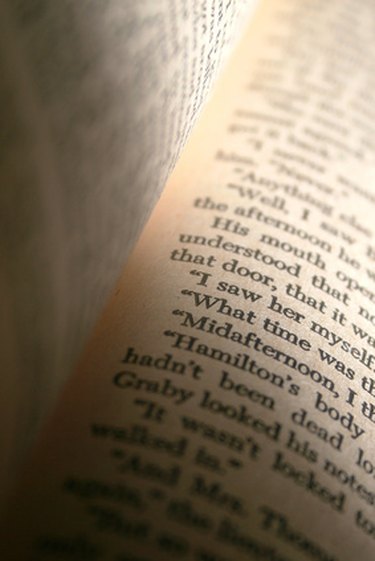 Microsoft Word has several features you can customize, including templates that represent your personalized stationery. Making your own stationery in Word involves the same operations you'd apply to make a regular document, except for the step of saving the document as a template. Add custom letterhead and any other elements of physical stationery, including a personalized design. Unlike physical stationery, you can have Word automatically fill in portions of a letter. Another advantage of making a stationery template in Word is the ability to turn the stationery into another format, such as a web page or poster.
Step 1
Open Word, then press the Office button's "New" command to display a list of template categories.
Step 2
Click the "Letter" link in the left pane, then click an icon displaying a sample of a particular letter (e.g., "Letter to Santa"). Customize this letter to create your own stationery template.
Step 3
Delete all text in the template that you won't use for more than one letter (i.e., generic text). It's possible the text you keep will consist only of a closing (e.g., "Sincerely," "Yours truly").
Step 4
Add an automatically updating date as follows: Click a line near the top of the template, then click the "Insert" menu's "Date & Time" icon.
Step 5
Click a format you like from the list, then place a check in the "Update automatically" check box. Click "OK" to insert the date.
Step 6
Select any text, then click a font you like from the list in the "Home" menu's "Font" panel. All letters you write with this template will use this font, once you specify it as the default.
Step 7
Click the small arrow in the lower right corner of the "Home" menu's "Style" panel.
Step 8
Click the arrow in the row labeled "Normal," then click the "Update Normal to match selection" item. Any remaining text in your template will change to the font you chose in Step 6.
Step 9
Click the "Page Layout" menu, then click the "Watermark" icon. Click the "Custom watermark" command in the window that opens.
Step 10
Click the "Picture watermark" option, then click the "Select picture" button. Navigate to a picture on your computer that you'd like to have for your stationery's background image. Double-click the image, then click "Close" to insert it.
Step 11
Click the Office button's "Save As" icon, then type a name for your stationery template in the "File name" text box. Select one of the types with "Template" in the title (e.g., "Word Template (*.dotx)") for the "Save as type" text box.
Step 12
Double-click, in Windows Explorer, the template you just saved. Word will create a new document with your stationery design.