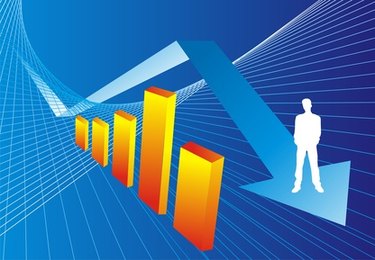 Microsoft Excel is a popular spreadsheet tool that you can use to manually track almost anything, including weekly employee performance. Monitoring employee performance on a weekly basis using Excel enables you to analyze whether someone in your organization is improving or continually failing to meet expectations. This method also arms you with the documentation needed in between standard annual or biannual performance reviews in case action against an employee is needed. Additionally, this technique provides great practice using a ubiquitous business tool to further your skill set.
Step 1
Open a new Excel workbook and save the document with a relevant file name, for instance, "YourCompanyName_Weekly_Employee_Performance.xls".
Step 2
Type "Employee Name" in cell A1 to serve as the header. Then type each employees name that you wish to track in cells A2, A3, A4, etc. so that the associated row will represent each of your individual employees.
Step 3
Type the date of the first Monday of the week you wish to start tracking employee performance in cell B1, using a mm/dd/yyyy format. This date will represent the "week of" column header for performance tracking purposes.
Step 4
Add seven days to the date entered in cell B1 and type this date in cell C1 for the starting day of the next week. Copy cells B1 and C1 along the rest of of row 1 to give "week of" column headers for as long as you want.
Step 5
Enter performance metrics into the employee's corresponding weekly cell at the end of each week. This could be as simple as a "yes" or "no", to something more complex like a 1 to 10 scale or a letter based grading system such as A to F.
Step 6
Save your employee weekly performance tracking Excel workbook after you have ensured that it is formatted to your liking.