Cox Communication is a cable and broadband service provider. As a service subscriber, you can manage your account online, including modifying features, making payments and updating contact information. Making Cox your homepage will allow you the convenience of launching the website quickly with one click, so you can access account information. Whether you're using Internet Explorer, Firefox or Safari, changing your homepage is a quick and easy process.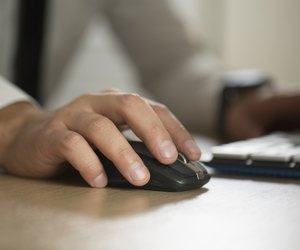 credit: SIBAS_minich/iStock/Getty Images
Internet Explorer Users
Step
Navigate to Cox.com (or click the "Resource" link).
Step
Click the arrow to the right of the "Home" button, and then click the "Add or Change Home Page" option. A new dialog box will launch.
Step
Select the "Use this webpage as your only home page" option and click "Yes" to save your changes.
Firefox Users
Step
Navigate to Cox.com (or click the Resource link).
Step
Click the icon to the left of the Web address box, drag it to the home button, and then release.
Step
Click "Yes" to confirm your selection when you see the following dialog message: "Do you want this document to be your new home page?"
Safari Users
Step
Click the "Safari" menu on your browser's window and click "Preferences" to launch your browser's preferences.
Step
Locate the "Home page" box on the "General" tab. Enter "http://ww2.cox.com/" (without quotes) in the open box.
Step
Close Safari "Preferences" to save your changes.