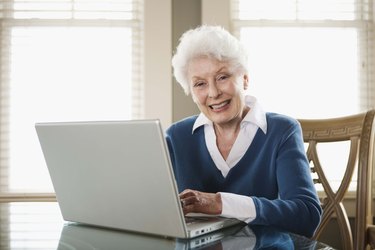 Many people prefer MSN Explorer as their default browser due to its user friendliness and because it incorporates their MSN and Hotmail email. MSN is helpful in keeping in touch with family and friends, and includes abundant shopping features, communities and music selections. Automatic updates are also included in this browser, making maintenance easy even for beginner users. To make MSN Explorer your default browser, you will need to have it installed or begin the download process.
Step 1
MSN Explorer requires you to download the current suggested version of Internet Explorer. Check if you have the suggested Internet Explorer version by clicking "Install" from the MSN Explorer website. As of 2010, the suggested version is Internet Explorer version 5.5. A dialog box will appear with a link to download the suggested version if you do not have it installed already.
Step 2
Click the link to navigate to the Microsoft website and download the suggested version if needed. Select "Download now." Click your country or region and the software to continue to the download. A dialog box will display to begin downloading Internet Explorer. Click "Save Now" to save the file to your desktop or preferred location. Double click the saved file once it has finished. Follow the on screen instructions to extract Internet Explorer to your computer and complete the download process. Navigate back to the MSN Explorer website to continue.
Step 3
Select "Install now" from the MSN Explorer website unless you have done so previously. Save the MSN Explorer file to your preferred location once the dialog box appears. Allow the download to complete before continuing. Double click the file when it is finished to install and extract it. Click the option to set MSN Explorer to your default browser during the installation process.
Step 4
Open a new MSN Explorer browser window if you have already downloaded MSN browser or missed the step to make it your default. Click "Tools," "Internet Options," select "Use Current," and press "Okay" to save your settings. Close the MSN Explorer browser entirely out and reopen it to ensure the settings have taken affect. Click a link within a webpage to make sure it opens within MSN Explorer and is set as your default browser. Repeat the process of setting MSN as your default browser if the settings have not taken effect. Click "Okay" to ensure they have properly been saved and recheck the browser if needed.