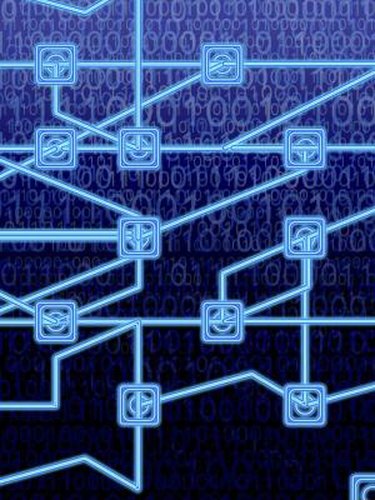 You can merge two separate Microsoft Access databases by using the built-in tools. By combining databases, you can build relationships, share information and access them together in one unified database. For example, if you have two copies of a database on separate machines, you can merge them and place them on a shared drive. This allows all users access to the most current information on the database. Alternatively, you can combine objects from two smaller databases to build a more complete database.
Step 1
Create a new database by selecting "Blank Database" in the "File" menu. Give the database a descriptive name and click "Create." Select the "External Data" tab of the ribbon to access the import options.
Step 2
Click "Access" under the "Import & Link" area of the ribbon to open the "Import Wizard." Locate the first Access database and import the tables, queries, forms, reports and macros you want to keep. This process allows you to choose which objects you want to keep and ignore unnecessary or obsolete objects.
Step 3
Complete the "Import Wizard" again for the second database to import all of its objects into the current database. If you import objects with the same name, Access will add the number one onto the end of the title. If you have duplicate tables with different information, you will need to create an append query to copy records from one table to the other.
Step 4
Select the "Create" tab of the ribbon and click "Query Design" to create an append query. Select the source table from the "Show Table" window and drag each field to the field listing. Right-click the query and select "Query Type," then "Append Query," and select the destination table to complete the append query.
Tips & Warnings
Back up your databases in case an error occurs during the import process.