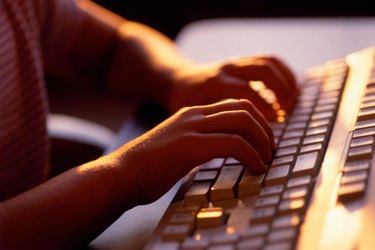 Managing ports on a firewall is often a common task for those who want to get the most out of their home network. For example, if you want to connect to a gaming website, you will need to open specific ports to allow the game server access to your computer through the firewall. Opening ports on a SonicWALL does not take long if you use its built-in Access Rules Wizard. You will need your SonicWALL admin password to do this.
Step 1
Type "http://192.168.168.168/" in the address bar of your web browser and press "Enter." This will open the SonicWALL login page.
Step 2
Type "admin" in the space next to "Username." Enter "password" in the "Password" field. This will transfer you to the "Firewall Access" page.
Step 3
Select "Access Rules" followed by "Rule Wizard" located in the upper-right corner. This will start the Access Rule Wizard.
Step 4
Select "Public Server Rule" from the menu and click "Next."
Step 5
Choose the type of server you want to run from the drop-down menu.
Step 6
Type the IP address of your server. Select the destination interface from the drop-down menu and click the "Next" button.
Step 7
Click the "Apply" button. You have now opened up a port in your SonicWALL device.