It's possible to open a PowerPoint PPT file even if you don't have access to Microsoft Office or the standalone version of PowerPoint. For instance, Web applications by Microsoft and Google are available to open and run your PowerPoint slides. If you prefer a method that does not require an Internet connection, use Microsoft's PowerPoint viewer or try an alternative, PowerPoint-compatible application.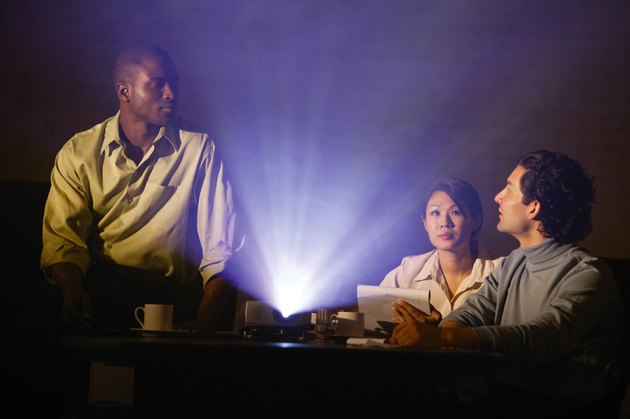 Microsoft PowerPoint Tools
View, create or edit PowerPoint PPT files using tools developed and supported by Microsoft. For example, download and install the free PowerPoint Viewer utility directly from Microsoft's website using the link in Resources. While the Viewer will open and run PPT slide shows in the same way as the full application, it can't be used to create new presentations or edit existing ones. If you have an Internet connection and a Windows OneDrive account, however, take advantage of Microsoft's PowerPoint Online Web app to open, run, edit or create slide shows.
PowerPoint-Compatible Applications
Try a PowerPoint work-alike from a Microsoft competitor like LibreOffice Impress, Google Docs Presentation or Kingsoft Presentation Professional. LibreOffice Impress opens and plays PowerPoint PPTX, PPTXS, PPT and PPTS files. Download LibreOffice for free using the link in Resources. Kingsoft Presentation application will open PPT and PPTX files. Purchase Kingsoft Presentation from the developer using the link found in Resources. Finally, the Google Docs Presentation Web app will open, play and edit PowerPoint PPT, PPS and PPTX files.