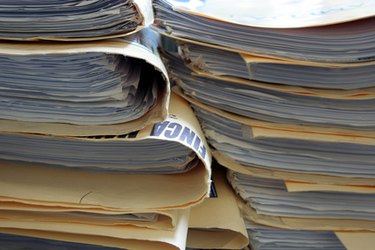 QuickBooks is used by many small businesses and the self-employed as a strong database solution for storing data. While QuickBooks is developed to run on Windows and Mac OS, there is no official version for Ubuntu Linux. Fortunately, you can use free Windows emulation software to access and run QuickBooks software and databases.
Step 1
Open a command shell (Applications, Accessories, Terminal). This application comes with every Linux distribution and allows a user to download, install, and configure programs and utilities using text commands.
Step 2
Type "sudo apt-get install wine." This downloads and installs Wine, a program for running Windows applications in Linux. Note that every version of QuickBooks since 2002 works with Wine except 2003 and 2004. See link in Resources for compatibility information on the version you have.
Step 3
Insert your QuickBooks CD and wait for the icon to appear on the desktop. Double click the icon to access the CD's contents and locate "Install.exe". Right-click this file and select "Run With Wine Windows Emulator". This launches a setup utility. Follow the on-screen instructions for installing QuickBooks. Once installed, click "Applications" in the upper-left desktop menu, go to "Wine", "Programs", and open "QuickBooks".