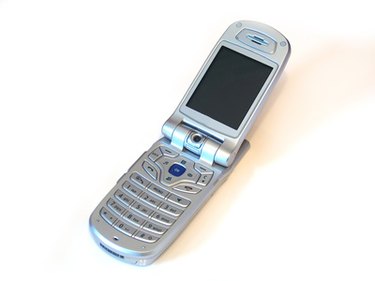 Bluetooth allows you to pair one device with another or several others for the purpose of sending data back and forth. It works wirelessly and is used for very short distances, making it ideal for communication between two cell phones, a cell phone and another handheld device such as a Blackberry, or a computer and a cell phone. iPhone comes with the ability to pair your cell phone with another fairly easily.
Step 1
First, make sure that both the iPhone and the other cell phone are charged sufficiently. The iPhone has a battery-shaped bar on the top right-hand side of the screen that is white when the phone is fully charged and decreases and becomes black as it loses the charge.
Step 2
Turn on both phones. The ON/OFF button for the iPhone is located on the top of the phone on the right-hand side. Press it for a few seconds to turn the phone on.
Step 3
Look at the screen of the iPhone. On the right lower side of the screen you will see an icon marked "Settings." Touch this icon, and the "Settings" menu will open.
Step 4
The eighth setting on the menu will say "General." Touch this line to open the "General Settings" menu.
Step 5
Look at the menu and find the "Bluetooth" option. It is the fourth choice down from the top. Touch that option to open the menu for Bluetooth. Look at the switch next to the word "Bluetooth" and make sure it says "On." If not, slide the button with your finger until it reads "On."
Step 6
Turn on the other phone's Bluetooth capability. Notice the word "Devices" below the word "Bluetooth" on the iPhone. It will show a little wheel that will turn until the other phone is discovered. Once the iPhone has discovered the other phone, touch the line that has the name of the other phone. The iPhone will ask if you want to pair with the other device. Touch "OK," and it will ask you for a four-digit PIN.
Step 7
Enter a four-digit PIN. Pick something that's easy to remember but not easy for someone else to guess. The iPhone will then send a message to the other phone asking if it wishes to accept the pairing. When prompted, enter the PIN you used on the iPhone into the other phone. Once you enter the PIN, the phones will be paired.
Tip
Before beginning, check to see that the other phone has Bluetooth capability so that you can pair the iPhone with it.
Warning
Never pair your iPhone with a device unless you know the owner and have permission.