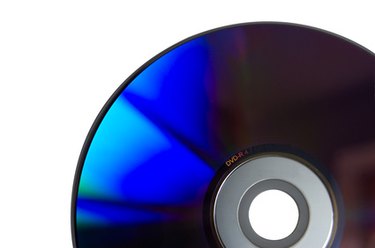 Windows Media Player allows you to play any DVD video file, including PAL movies. Because they're typically imported from Europe, PAL movies have a slightly different frame rate than the North American NTSC format. However, you do need to change the region of your computer's DVD player before it is possible to view the PAL DVD on your Windows based computer system.
Step 1
Insert the blank DVD into the DVD drive of your computer and close out all AutoPlay prompts that appear on the screen.
Step 2
Click "Start," then "Control Panel." The Control Panel options window appears on the screen.
Step 3
Select "Device Manager," then select the DVD drive you have installed on the computer. A new window appears with all the DVD drive's information.
Step 4
Select "DVD Region," then click the country your PAL DVD is from (this is stated on the back of the PAL DVD's packaging).
Step 5
Click "OK" and the DVD region changes over.
Step 6
Close out the Device Manager and Control Panel, then click the "Windows Media Player icon on the desktop. Choose "Play" and the PAL DVD movie begins to play on the computer.