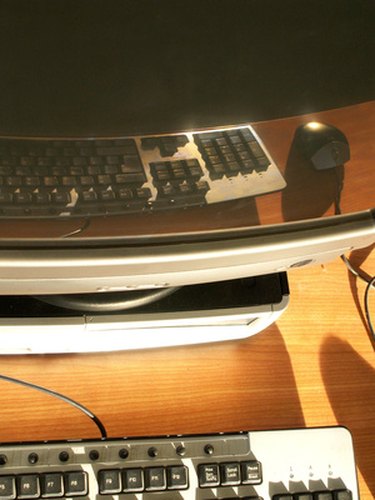 Three main video formats are used throughout the world (the main difference between the three is the video frame rate). In North America, Japan and other areas, it is NTSC. In Russia and some smaller countries throughout Africa, the format is SECAM, while the rest of the world (including most of Europe, Australia and Asia) the format is PAL. Although standalone DVD players are not able to change format from NTSC to PAL, it is possible to convert a computer to play the DVD.
Step 1
Click the "Start" button on the desktop, then right-click "(My) Computer" and select "Properties" from the pull-down menu.
Step 2
Choose "Hardware," then "Device Manager." This loads a window with all the hardware installed on the computer system.
Step 3
Choose the "DVD" option, then right-click the DVD and select "Properties."
Step 4
Click the "DVD Region" setting. This brings up the DVD region change option window. You can change the region only five times.
Step 5
Determine the region of your PAL DVD. A PAL DVD from Europe and South Africa is Region 2, while India is Region 5, China is Region 6, South East Asia (Thailand, Indonesia, Malaysia and Singapore) is Region 3 and Australia is Region 4.
Step 6
Select the PAL region on the computer settings and click "Apply" to accept the changes.