Windows Media Player is a media program that can, among other features, play DVDs. When you enable autoplay for DVDs, Windows Media Player will automatically play a DVD whenever you place one in your computer. You can still use any other program you wish to watch DVDs, but Windows Media Player becomes the default player.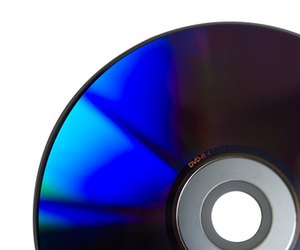 Step
Click the "Start" button in the bottom left corner of the computer screen and then select "My Computer."
Step
Right-click on the DVD drive. It will typically have "DVD" in the name. If you're unsure which drive is the DVD drive, simply insert a DVD, and you'll see the name of the DVD appear on the drive. Click the "Properties" option on the list of choices that appeared after you right-clicked. The "Properties" menu will pop up.
Step
Click the "AutoPlay" tab at the top of the menu. Click the drop-down menu near the top of the "Properties" menu and change it to "DVD Movie."
Step
Click the circle next to "Select an action to perform." Click the "Play DVD using Windows Media Player" button. Click "Apply" and then "OK." Now, every time you insert a DVD into your computer, it will automatically play in Windows Media Player.