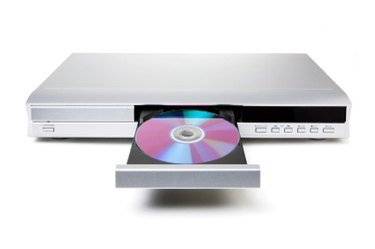 How to Fix a DVD Player When the Drawer Won't Open. It's incredibly frustrating when you're ready to watch or remove a movie, but the drawer of your DVD player won't open. Here's how to fix a stuck DVD drawer and rescue your movie.
Step 1
Turn off your DVD player. You do not want to risk electrical shock while working with it.
Step 2
Locate your DVD player's manual Eject button. It is usually a small hole located underneath the DVD drawer.
Step 3
Insert a stiff wire-such as a paperclip or safety pin-into the hole. Push gently and the drawer should open partway. Gently pull the drawer the rest of the way open.
Step 4
Remove the DVD and see if there is a problem with it. Most DVD player drawers get stuck when a DVD is warped or the label is starting to peel. If the DVD is warped, discard it. If the label is peeling, remove the label.
Step 5
Turn your DVD player back on. If it gets stuck again on a different DVD, then the problem may be with your DVD player rather than with your DVDs.