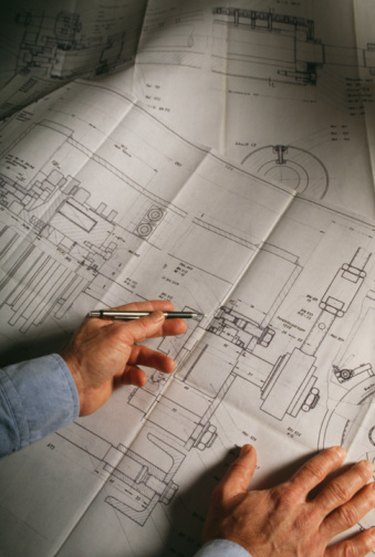 Many people have noticed issues with printing in Microsoft Excel. Sometimes the margins and page sizes you set for your document do not display properly when sent to the printer. The most common way to alleviate this issue is to convert the document to a PDF form first. In order to do this, you need to have Adobe Acrobat installed on your computer.
Step 1
Open up your spreadsheet in Microsoft Excel. Then click on the "File" drop down menu and choose "Page Set-Up" and another menu will open.
Step 2
Select "Landscape" if you want the document printed horizontally or "Portrait" if you would the document printed vertically.
Step 3
Choose to have your document fit on "1" page wide by "1" page tall under the "Scaling" option.
Step 4
Select the "ARCH D" paper size and then press "OK."
Step 5
Click the "File" drop down menu again. Select "Print" and another menu will open. Choose to print as an Adobe PDF from the drop down menu.
Step 6
Click on the "Properties" button. Make sure you are in the "Adobe PDF Settings" tab and choose ARCH D from "Adobe PDF Page Size" drop down menu and press "OK."
Step 7
Select "OK" again in the main Print menu. This will save the document to your computer as a PDF.
Step 8
Print the PDF to a hard copy with your printer if it is capable of using 24"x36" paper; otherwise, upload your document to the website of a commercial printing store or company.