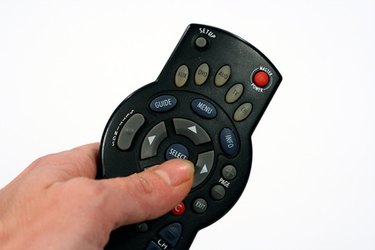 In most cases, remote controls come pre-activated, but there are certain cases where the remote must be programmed for effective activation. Emerson TV remote controls are used as replacement devices, therefore they must be associated with the television. Emerson TV remote devices are simple to program, as the process is based around coding. The remote control only requires that the television's manufacturer code be input correctly to pair the device with the television. Emerson programming codes can be obtained for any Emerson remote control accessing the online support site. The overall programming process only takes a few minutes to complete.
Step 1
Access the Emerson Remote Support site online.
Step 2
Locate the television's manufacturer brand within the table list. Obtain the television manufacturer codes to begin programming the television with the remote control.
Step 3
Power on the television you are trying to program the Emerson TV remote control to operate with.
Step 4
Press and hold the "TV" button at the top of the Emerson TV remote control keypad to prepare the remote for programming and association with the television.
Step 5
Enter the television's manufacturer code when the Emerson remote's TV button begins to flash. The television will automatically power off to process the new settings.