The hard drives of Apple's Mac computers are formatted in a different way, known as HFS, than hard drives that have the Microsoft Windows XP installed on them. As a result, Mac drives cannot be read by PC computers by default. However, you can use the MacDrive program to allow your Windows computer to read files on a Mac drive.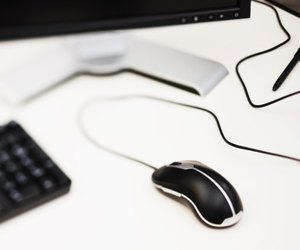 Step
Go to the MacDrive download page (see Resources below) and download the MacDrive 7 program onto your computer.
Step
Run the MacDrive installer and click on the "Install" button to put the program on your computer.
Step
Restart your computer to activate the MacDrive software.
Step
Connect your Mac hard drive to your PC computer using a USB or other cable.
Step
Open the Start menu and click on the "My Computer" icon. Your Mac hard drive will now show up in the list of available drives, and you will be able to read and write data on it.