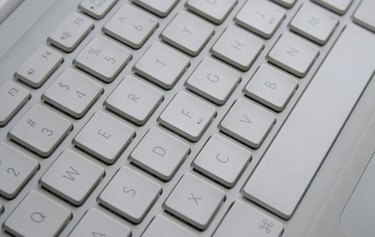 Adobe created the Portable Document Format (PDF) to allow for easy exchange of fixed-layout documents among a wide range of operating systems and platforms. As long as a computer has the free Adobe Reader program installed, it can view and print PDF files created on any other system. However, to edit PDF files, you must use Adobe's commercial Acrobat program. Once this program is installed on your computer, reducing the resolution of an existing PDF file is a quick task.
Step 2
Click "File" in the top menu bar and select "Open." Locate your PDF file and double-click its icon to open it in Acrobat.
Step 3
Click "Advanced" in the top menu bar and select "PDF Optimizer."
Step 4
Select the "Images" item and lower the image resolution settings to meet the needs of your project.
Step 5
Select the "Scanned Pages" item, if your version of Acrobat includes it, and move the slider at the top of screen to the left, toward the "Small Size" option.
Step 6
Select the "Transparency" item, and set the preset option to "Low Resolution."
Step 8
Give your file a name, select a save location, and then click "Save" to confirm your changes. You can create a new file or opt to overwrite your existing PDF. Your lower-resolution PDF file is ready to use after the save process completes.