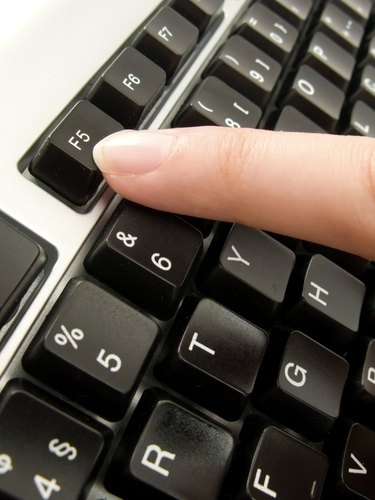 Windows 8 operating systems refresh the desktop screen automatically whenever it detects a change. This generally takes place when a new icon is added, when a file name is modified, or when you uninstall a program that had previously placed an icon on the desktop. However, in some cases, the system does not auto-refresh the screen due to unexpected system behavior, or a delay is caused by slow computer performance. In such cases, you can refresh the desktop manually to update the latest changes applied to your desktop.
Step 1
Click or tap the "Desktop" tile from the default Start screen. This hides the contents displayed in favor of the Windows 8 desktop.
Step 2
Right-click any empty area on the desktop to launch the context menu. Alternatively, press your finger on the screen for several seconds (applicable only to touch-based interfaces).
Step 3
Click "Refresh" from the context menu options available. This effectively updates the screen with any recent changes you might have applied.