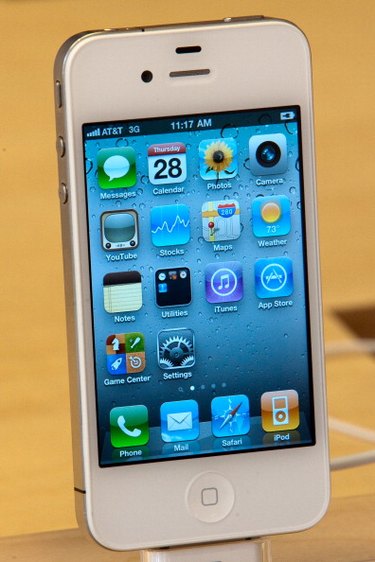 The iPhone, a cellphone with a touch-sensitive display made by Apple, comes with the iTunes application already installed, so you can connect to the iTunes Store over the Internet via Wi-Fi or a cellular data network. There you can purchase and download songs and videos directly to the device. If you don't see the iTunes app icon on the iPhone's home screen, it means someone has disabled iTunes, because you can't uninstall a pre-installed iPhone app. This causes its icon to disappear from the screen. Change the Restrictions setting to put the iTunes Store icon back on your iPhone's screen.
Step 1
Press the "Home" button on your iPhone.
Step 2
Tap the "Settings" icon. Tap "General."
Step 3
Tap "Restrictions." Type your four-digit Restrictions passcode at the prompt.
Step 4
Tap the iTunes option to "On." This enables the iTunes app, and its icon appears on the iPhone's home screen.
Step 5
Press the "Home" button to return to the home screen.