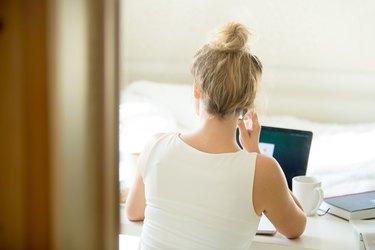 How to Remove a Ringback Tone. Ringback tones and ringtones are great ways to customize your cellphone for both you and your callers, but after a while, they can get old. The trendy ringback tone of today is the elevator music of tomorrow. Most people like to rotate and remove ringback tones on occasion. There are a couple of ways to do this.
Remove a Ringback Tone From Rotation
Step 1
Log into your account on your provider's website for access to your ringback tones and settings.
Step 2
Select the tone you wish to remove from the default, group or caller settings. The tone will remain in your catalog, but it will not be heard by callers.
Step 3
Remove the ringback tone you want to delete from any playlists in which it is included. The playlist is often overlooked when removing a ringback tone, but occasionally the tone you object to will be heard as part of the random cycle.
Step 4
Delete old ringback tones from your catalog using your online account settings, making room for newer tones if you are at your limit. Most service providers only let you have a certain amount of ringback tones on your account at any time. To buy more, you'll have to get rid of others.
Step 5
Contact customer service to remove old ringback tones from your account if you can't do it yourself. Some phones come with a default ringback tone you didn't choose that can only be removed this way.
Remove the Ringback Tones Feature
Step 1
Call the customer-service department of your cellphone provider if you no longer want to subscribe to the ringback tones feature it offers. The customer-service number can be found on your cellphone bill or on the provider's website.
Step 2
Visit a brick-and-mortar store for your service provider to remove the ringback tone feature from your service. You'll have to provide your account information and verify your identity.