Spyware is a specific type of malware that can force unwanted advertising, collect personal information and change an infected system's configuration; by design, spyware can be very difficult to remove. The "About:Blank" hijacker spyware can be a particular pain to excise from your computer once it's infected. "About:Blank" takes over a Web browser so it can manipulate search results and the homepage by redirecting traffic and adding advertisements. "About:Blank" is difficult to remove because it alters startup entries every time the computer restarts to evade removal attempts.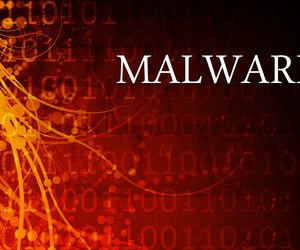 credit: Kheng ho Toh/Hemera/Getty Images
Remove With Anti-Malware and Anti-Virus Programs
Step
Select and install a single anti-virus program and one or more anti-malware programs. Computer Hope recommends Ad-Aware as an anti-virus program and Malwarebytes, Windows Defender, SpyBot and HijackThis as anti-malware for general hijacking spyware removal. SecuriTeam recommends AVG's free anti-virus for removing the infection (links in Resources).
Step
Update your anti-virus software to the latest version and run a complete system scan. Updated libraries have a better chance of successful removal.
Step
Update your anti-malware software to the latest version and run complete system scans one at a time with each program. Running simultaneous scans can make the process take longer.
Remove Manually
Step
Press "Windows-R," type "regedit" and press "Enter" to launch the Registry Editor. The Registry Editor is used to make adjustments to behind-the-scenes Windows operations.
Step
Open the HKEY_LOCAL_MACHINE\SOFTWARE\Microsoft\Windows NT\CurrentVersion\Windows\ directory and click "AppInit_DLLs." The "About:Blank" spyware file name will appear here; record this file name.
Step
Restart the computer in Advanced Startup and load the Command Prompt. To enter Advanced Startup, go to the WIndows sign-in screen and hold "Shift" while clicking "Restart." Choose "Troubleshoot," open "Advanced options" and select "Command Prompt" in the Advanced Startup menu.
Step
Enter "cd \windows\system32" (omitting quotes here and throughout) in the console and press "Enter." Type "RENAME [SpywareName.dll] badfile.dll" (where SpywareName.dll is the DLL file identified in Step 2 ) and press "Enter." Renaming the infection should disable it. Type "Exit" and press "Enter" to return to Windows.