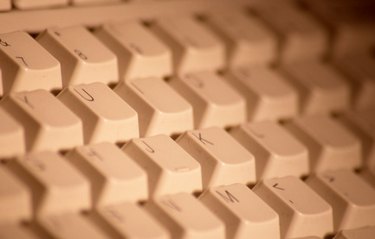 NTUser.DAT is an older file name used to save profile settings on a Windows machine. When you are logged in to the computer, you are unable to delete NTUser.DAT. To remedy this issue, log in with another account name to delete the file. Each user account has an NTUser.DAT file located in the user's profile directory. After you have logged out of the account, you delete it from your profile. The next time you log in, Windows rebuilds the file.
Step 1
Click the Windows "Start" button and log out of your current profile. In the login screen, enter "administrator" and your administrator password to log in to the machine.
Step 2
Click the Windows "Start" button again after the administrator account loads. Enter "C:\Documents and Settings\username" into the text box and press "Enter." Replace "username" with the profile you want to rebuild. This opens an Explorer window for the user's profile directory.
Step 3
Right-click "NTUser.dat" and select "Delete." Click "Yes" on the confirmation screen. This deletes the profile file.
Step 4
Log out of your machine and log back in using the profile account name associated with the NTUser.dat file. Your profile is rebuilt and settings are reset to the default.