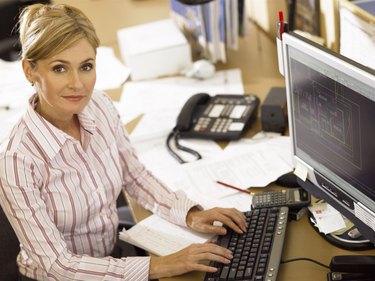 Appwiz.cpl is a Windows shortcut that allows you to launch the installed programs window without going through the Control Panel. The installed programs window contains programs and applications that you can uninstall and remove safely without damaging your computer. If you have a number of programs you are no longer using, uninstalling them from your computer frees up memory and hard drive space, which allows your computer to improve in speed and performance.
Step 1
Close the program you want to uninstall if you are currently using it. After a second or two, the program's process shuts down in the Task Manager.
Step 2
Click the Windows "Start" menu and click "Run" or "Start Search" depending on the operating system you are using. Type "appwiz.cpl" and press "Enter" to launch the installed programs window.
Step 3
Select the program you want to uninstall and click "Remove" or "Uninstall." If prompted, type your administrator password and click "OK." Follow the guided prompts to complete the uninstall. Uninstall instructions vary with different programs, so follow them carefully. If prompted, restart your computer when the uninstall completes.