When you install Epson printer software on your computer to work with an inkjet printer, the program automatically adds a service known as the Epson port handler. The Epson port handler is used for some advanced printer configuration, and sometimes you will see it running as a background task. If you no longer use Epson printers on your computer, you can manually remote the Epson port handler service.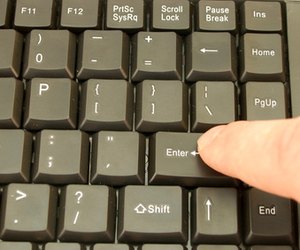 Step
Log on to your PC computer with an administrator user name and password.
Step
Hold down the Windows key on your keyboard and press the "R" key at the same time.
Step
Type "cmd" into the pop-up window and then click "OK" to launch the command prompt utility.
Step
Type "sc delete "Epsonph" into the blank command prompt window.
Step
Hit the "Enter" key on your keyboard to run the command.
Step
Restart your computer. The Epson port handler service will now be removed and will no longer run in the background.