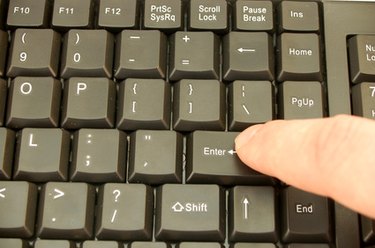 When you install Epson printer software on your computer to work with an inkjet printer, the program automatically adds a service known as the Epson port handler. The Epson port handler is used for some advanced printer configuration, and sometimes you will see it running as a background task. If you no longer use Epson printers on your computer, you can manually remote the Epson port handler service.
Step 1
Log on to your PC computer with an administrator user name and password.
Step 2
Hold down the Windows key on your keyboard and press the "R" key at the same time.
Step 3
Type "cmd" into the pop-up window and then click "OK" to launch the command prompt utility.
Step 4
Type "sc delete "Epsonph" into the blank command prompt window.
Step 5
Hit the "Enter" key on your keyboard to run the command.
Step 6
Restart your computer. The Epson port handler service will now be removed and will no longer run in the background.