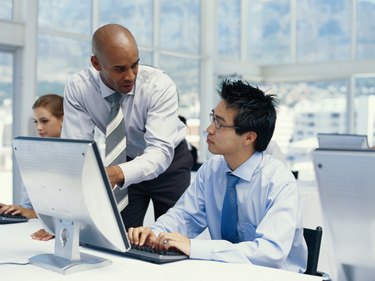 Microsoft security certificates enable you to identify the security of websites and the identity of software publishes. This helps you to protect your personal information while browsing the Internet and helps to protect computers from malicious software. A Windows security alert certificate will appear when a site or publisher is not trusted, or when the software on your browser does not have the latest information required in order to read a security certificate. If you wish to remove these security alerts, there are certain steps you can take to remove them.
Step 1
Press the "Start" button located in the left-hand corner of your desktop screen. Select "Run" if you are using Windows XP, "Search" for Windows Vista and "Search Programs and Files" for Windows 7.
Step 2
Type in "certmgr.msc" in the pop-up box that appears. Wait for a list to generate. Click on "Untrusted Certificates" and double-click on "Certificates." Highlight each certificate you wish to remove, right-click on each certificate then select "Delete." Note that a pop-up box will appear to confirm that you really want to delete. Press "Yes" when prompted. Note that you may also access your security certificates in Internet Explorer by selecting "Tools," "Internet Options," "Content," "Certificates" then "Untrusted Publishers." Highlight and delete each certificate you wish remove.
Step 3
Open your Firefox browser. Click on "Tools," "Advanced," "Encryptions" and "View Certificates." Click on the "Your Certificates" tab. Select which certificates you wish to remove then press "Delete."
Step 4
Open your Google Chrome browser, select "Tools," "Options," "Under the Hood" then "Security." Select the "Manage Certificates" tab. Choose "Untrusted Publishers." Click on each certificate that you wish to delete then press "Remove." Note that a pop-up box will appear to confirm that you really want to remove the certificate. Press "Yes" for each certificate.