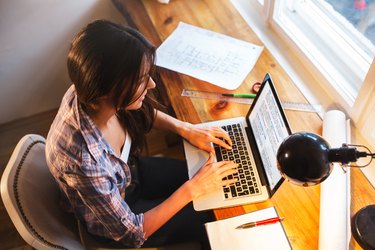 When you install the Windows XP operating system on a computer, you will need to enter your product key to activate your copy of the software. If you choose later to install the software on another computer, you must deactivate Windows on the initial computer and then activate it on the new computer after it is installed. Deactivating the operating system can be done through the Windows Registry Editor.
Step 1
Log on to your PC with an administrator account.
Step 2
Click the Windows "Start" menu and select "Run."
Step 3
Type "regedit" into the text box and click on "OK" to launch the Registry Editor.
Step 4
Navigate to the HKEY_LOCAL_MACHINE\SOFTWARE\Microsoft\Windows NT\CurrentVersion\WPAEvents directory in the registry.
Step 5
Right-click on the registry entry labeled "OOBETimer" and click "Modify."
Step 6
Change at least one digit of the value and click "OK" to deactivate the code.