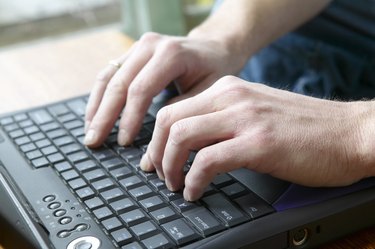 TIFF stands for Tagged Image File Format. It is a widely used file format for photos and Because of several system or user errors, TIFF files may get corrupted. They may not open properly, if at all in your favorite photo editing software. This process will help you troubleshoot such issues.
Step 1
Rename the TIFF file. Right-click on the file and select "Rename." Enter a new file name and press the "Enter" key. Sometimes, a simply rename can fix issues with TIFF files.
Step 2
Update the software you use to open TIFF images. Launch the program and click on the "Help" button. Select "Updates" or "Check for Updates" depending on the program you use. Wait patiently as it finishes the updates. Restart your computer. Try opening the file.
Step 3
Download a photo recovery program. Davory 2.03 and PixRecovery are widely used for this purpose and both offer free trials (see "Resources" section for link). Follow the guided on-screen prompts to install the program.
Step 4
Launch the recovery program. Open the corrupted TIFF file by clicking on "File" and selecting "Open." Locate the file by browsing through your computer hard disk. Single-click on the file and hit "Open."
Step 5
Follow the simple guided on-screen prompts to start the repair process. Select a destination folder and a new file name for the repaired TIFF file. Hit "Save" to end task.