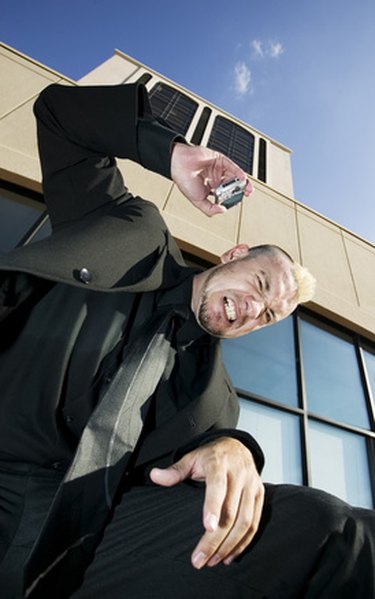 TracFone is one of the largest prepaid wireless providers in the United States. The company offers several different mobile phones that are comparable to those offered by other companies. If your mobile phone is broken, you can receive a replacement phone. All TracFones are covered by a one-year warranty against defects in materials under normal use. A phone may be replaced if you are unable to turn it on or if it turns off unexpectedly repeatedly. Even accessories that you purchase with your phone are covered under the warranty.
Step 1
Contact TracFone customer service by phone at 800-867-7183. Provide the representative with your mobile phone number and the reason for your call. Request a replacement phone for your broken phone. If your phone is still under warranty, a replacement will be mailed to you.
Step 2
Wait for the replacement phone to arrive and follow the directions included to activate the new phone and transfer your TracFone minutes. The replacement phone may or may not contain a battery and charger. If these items are not included, remove the battery from your broken phone and use it with the replacement phone.
Step 3
Place your broken TracFone in the prepaid envelope included with the replacement phone. Seal the envelope and drop it off at the post office for return delivery. Alternately, you can give the envelope to your mail carrier the next day.