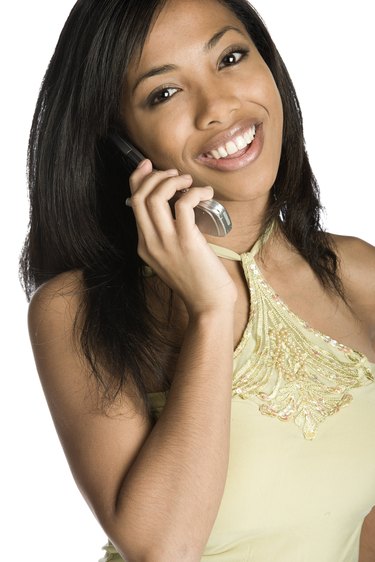 Safelink, a government-supported cellphone company for low-income individuals, is a subsidiary of Tracfone, Inc. Utilizing the Verizon Wireless network, Safelink offers no-frills cellphones that include monthly airtime credits for up to 250 talk minutes or text messages free of cost to eligible subscribers. A damaged Safelink phone may be replaced under most circumstances.
Contact
Initiate the process to replace your damaged Safelink cellphone by calling Safelink customer service at 800-378-1684 from another phone. You may need to provide the customer service representative with account identifying information such as your Safelink phone number, home address, birth date or the last four digits of your Social Security Number so that the representative can properly identify you as the account holder.
Replacement
The representative will begin a replacement request to replace your damaged Safelink phone. The replacement phone will be mailed to your address on file at no cost to you within 10 business days. Rush delivery is not available.
In most cases, Safelink will only replace a phone free of charge on one occasion. If your phone becomes damaged or is lost or stolen again, you will have to pay for a new handset to be mailed to you.
Activation
Your replacement Safelink cellphone will be fully activated and ready to use upon its shipment to you. Once you receive the package, insert the battery into the phone and power the phone on.
If you have any problems making or receiving calls from your Safelink replacement phone, call Safelink customer service at 800-378-1684 from another phone. The customer service representative will be able to correctly activate your replacement handset.
Considerations
Unfortunately, Safelink replacement cellphones are shipped with only 10 available minutes. Once your original phone is damaged, lost or stolen, the minutes that existed on your account are forfeited.
Your next batch of free minutes will be loaded onto the replacement phone on the first of the next month as usual.