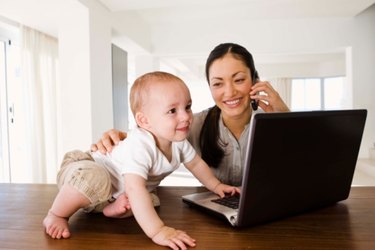 Whether you've just received a new SafeLink cellphone for a new line of service or you have received a replacement handset, activating it is a breeze. SafeLink, a government-supported provider of cellphones to certain low-income individuals, is a subsidiary of Tracfone Wireless, the nation's top prepaid cell phone company. The phones, which use the Verizon Wireless network, are provided to eligible individuals free of charge.
Step 1
Open the box that your new SafeLink Wireless phone came in and remove the contents.
Step 2
Unravel the power cord and insert it into your new cell phone, then plug it in. Wait for the phone to charge fully before activating it. This will take approximately one to two hours.
Step 3
Locate the activation card that came inside your SafeLink box. Follow the instructions on the card to activate your phone line. If no activation card is present in your SafeLink box, your phone is already activated.
Step 4
Power on your cell phone and make a test call to confirm that it is properly activated. If the call goes through, your line is now active and ready to use.
Step 5
Call SafeLink customer service at 800-977-3768 if you have problems activating your SafeLink Wireless cell phone.