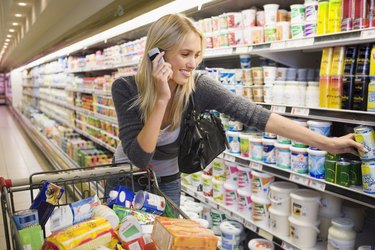 SafeLink is a cellphone company that specializes in providing wireless services to individuals who are enrolled in government support programs, such as Medicaid and food stamp programs. Services are provided to income-eligible households. Owned by TracFone Wireless, the SafeLink Wireless plan is part of the Lifeline Support Service.
TracFone
SafeLink is a subsidiary of TracFone Wireless which is owned by America Movil. With more than 225 million wireless customers throughout the world, America Movil has positioned itself as the fifth largest wireless phone company in the world. TracFone is a world leader in the no-contract wireless industry and the SafeLink subsidiary is aligned with this business line.
SafeLink
The SafeLink wireless plan offers 250 free monthly minutes to each of its wireless customers. The minutes can be used for all calls, local and long distance, as well as text messaging. This no-contract plan has no credit check requirements and no hidden fees. The 250 minutes are readily available each month. The services are immediately disabled when the minutes are exhausted to avoid overage fees. SafeLink customers can purchase additional minutes whenever they need, but are under no requirement to do so.
Lifeline Program
Introduced by the Reagan Administration, the Lifeline program is a federal program designed to ensure low-income households have access to quality phone services. SafeLink was one of the first companies to introduce the Lifeline program to the wireless industry.
Enrollment
To qualify for a free SafeLink cellphone and wireless service, customers must participate in a federally assisted program or have a household income that rests at or below the state's poverty guidelines. In addition, the applicant must reside in the U.S. and provide a valid, physical address in the application. Post Office box addresses are not accepted. Applicants must submit documents that support their application information regarding their federal assistance or income. The free cellphone is mailed to the applicant once the application is successfully verified and processed.