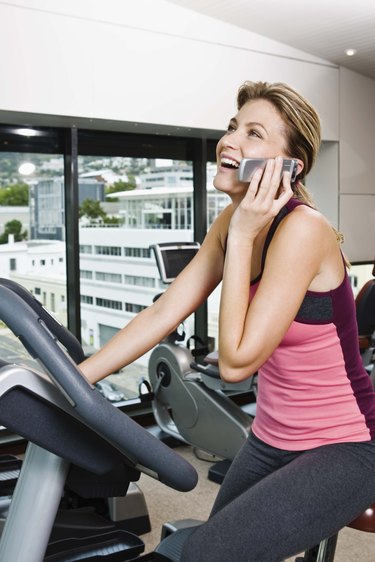 Through Safelink Wireless, low income individuals can own a cell phone and enjoy monthly features and other benefits free of charge, without the hassle of a credit check, a monthly bill or a paper statement. The service is government funded, and is offered in several states within the US. Upon approval, customers are sent a Tracfone brand name prepaid phone; if you run out of your allotted free minutes, you can purchase a Tracfone card to add more airtime.
About Safelink
Safelink Wireless is a United States government-funded cell phone program that offers free cell phones and airtime to applicants who meet specific low income guidelines. The program, up to the time of publishing, is offered in Alabama, Arizona, Arkansas, Connecticut, DC, Delaware, Florida, Georgia, Illinois, Kentucky, Louisiana, Maine, Maryland, Massachusetts, Michigan, Mississippi, Missouri, Nevada, New Hampshire, New Jersey, New York, North Carolina, Ohio, Pennsylvania, Puerto Rico, Rhode Island, South Carolina, Tennessee, Texas, Utah, Virginia, Washington, West Virginia and Wisconsin. The type of phone and amount of minutes you're offered depends on the state of residence.
How to Qualify
Applicants for a Safelink Wireless phone qualify if they meet the following guidelines -- are already receiving state or federal assistance, such as public housing, Medicaid and food stamps; have a total household income that is at or below the national and/or state poverty level; and if no one else in the household is currently receiving Safelink service. You must also have a valid United States street address that accepts mail from the United States Post Office; you cannot have a Safelink phone sent to a post office box.
Applying for a Safelink Phone
To apply, go to Safelinkwireless.com and apply for the Lifeline program. You will need to enter your name, address, email address and home phone number. Your social security number will also be required so Safelink can cross reference whether you are receiving state benefits based on your income level. Once your application has been approved, you can expect to receive your Safelink Wireless phone within five to 10 business days via US registered mail.
Features
There are three service plans to choose from. All three plans include the following services and features: local calls, nationwide long distance, nationwide text, voice mail, free roaming and 411 directory assistance. Your choice of monthly minutes includes 68 minutes, 125 minutes and 250 minutes. If you choose to receive 68 minutes per month, texts are 0.3 minutes per text; you'll also get free international calling to over 100 locations, as well as monthly carryover of unused minutes. If you choose the 125 minutes per month plan, monthly minutes also carry over. With the 250 minutes per month plan, there are no carryover minutes.