Including parental controls, display adjustments and sound settings, your Insignia TV offers a wide variety of ways to customize the viewing experience -- but you might end up making it worse instead of better. For those situations, the Reset option can be a quick fix, as it restores the TV's from-the-factory default settings. Selecting this option erases all customizations, including parental controls, so you'll need to go through the first-time setup all over again after resetting the TV.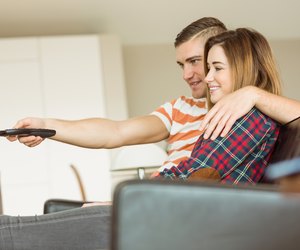 credit: Wavebreakmedia/iStock/Getty Images
Step
Press the "Menu" button on the Insignia remote control.
Step
Use the arrow keys to highlight "Settings" and then press "Enter" to select it.
Step
Select "Reset to Default" at the bottom of the list of settings.
Step
Select "Yes" in the confirmation dialog to reset the TV.
Step
Press "Exit" to exit the menu.