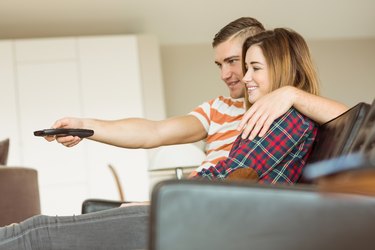 Including parental controls, display adjustments and sound settings, your Insignia TV offers a wide variety of ways to customize the viewing experience -- but you might end up making it worse instead of better. For those situations, the Reset option can be a quick fix, as it restores the TV's from-the-factory default settings. Selecting this option erases all customizations, including parental controls, so you'll need to go through the first-time setup all over again after resetting the TV.
Step 1
Press the "Menu" button on the Insignia remote control.
Step 2
Use the arrow keys to highlight "Settings" and then press "Enter" to select it.
Step 3
Select "Reset to Default" at the bottom of the list of settings.
Step 4
Select "Yes" in the confirmation dialog to reset the TV.
Step 5
Press "Exit" to exit the menu.